How to enjoy an adventure:
Hi guys,
How are you?
Are you already thinking about a destination for your Study Abroad Program.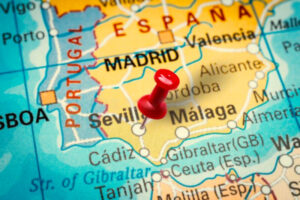 As you already know my destination was Seville, an amazing town in the south of Spain. I was ready to go. The week before my departure I could barely sleep. I was so excited!
I was so close to the beginning of my adventure…
It began at the airport, I checked in my language. I had to pay extra money for the extra weight!!! Now you know that even after making my list to pack I didn't do it very well. If you already pay extra weight on your way there, imagine how much that could be on your way back after all the shopping. My flight itinerary was the following: home town – New York JFK – Munich (Germany) – Barcelona (Spain) – Seville!!! As you can see the adventure really began here.
One Spanish Institute staff member was going to be at Seville's airport to welcome me and take me to the family. It was great to know she speaks English because I couldn't see myself communicating in Spanish right after getting out of the plane having done such an itinerary!!
I was in contact with her before departure via email and whatsapp and she was already a person I knew so I felt like a friend was coming to pick me up and that made me feel really good.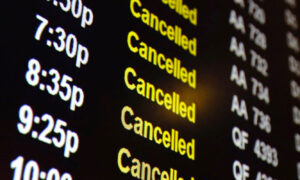 There I was, in the plane from New York to Munich, crossing the ocean to get to the other side of the world. It was my first time in Europe (not the last one, of course). I enjoyed the flight very much, thinking… planning… listening to music… eating… We landed in Munich on time. Everything was fine until I saw on the screen that my connection to Barcelona was cancelled!!!!! PANIC!!!! I felt desperate for a second… but then I calmed down I asked for information. There was a strike at Barcelona's airport and they were looking for other options for us.
They finally gave me another option, I was flying to Mallorca, in the Balearic Islands. Having a 9 hours layover there and then flying to Seville. Ha ha ha! What can you do in such a situation… laugh was the best option I could think about. I made a whatsapp call to Spanish Institute to let them know and they contacted my Spanish family to keep them updated on my arrival.
You might be thinking that was awful but to be honest it was fine. As soon as I landed in Mallorca I saw another girl with exactly the same look on her eyes and I went to talk to her and guess what!!! She was also in the program and flying to Seville. It is not that surprising since we were all arriving on the same date. We had a great time together, started a wonderful friendship and… helped each other not to fall asleep and miss the flight.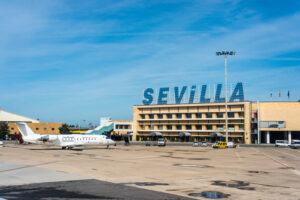 Later than we thought but safe and sound we landed in Seville. As you can imagine… yes, my baggage and my new friend's baggage weren't there. We called the Spanish Institute staff and she immediately gave us a hand with the paperwork to do to claim for that. It was really comforting having her there for us.
Almost 2 days later I was finally at the door of my Spanish home about to meet my family. Do you want to meet them too? I will tell you everything about it on the next "episode".
By,
Soul Traveler
.